Thursday, 22 August 2019
Shark Cage Event
As usual, the IYG team was up for the challenge! We created the IYG Shark Cage Event for them hosted at Workshop 17 in Sandton. Teams had a short time to prepare a great business plan and then had to present it to the Sharks. The Sharks were senior Execs from the Insurance Industry and did not make it easy for those in the Shark Cage. With some fun, advice from the Sharks and learning from each other, everyone survived the 'shark attacks'.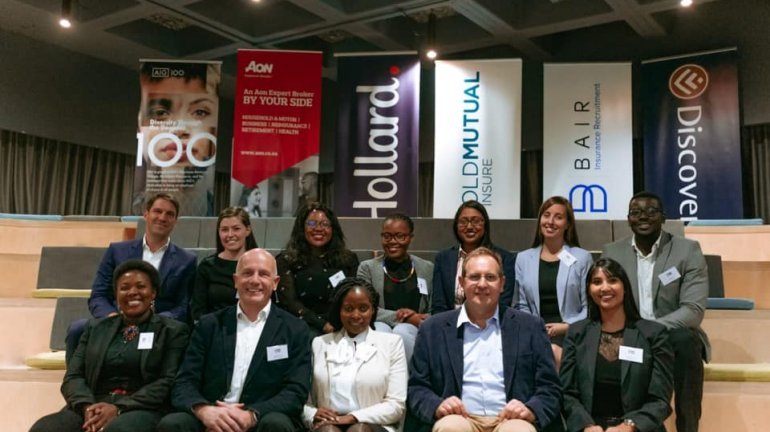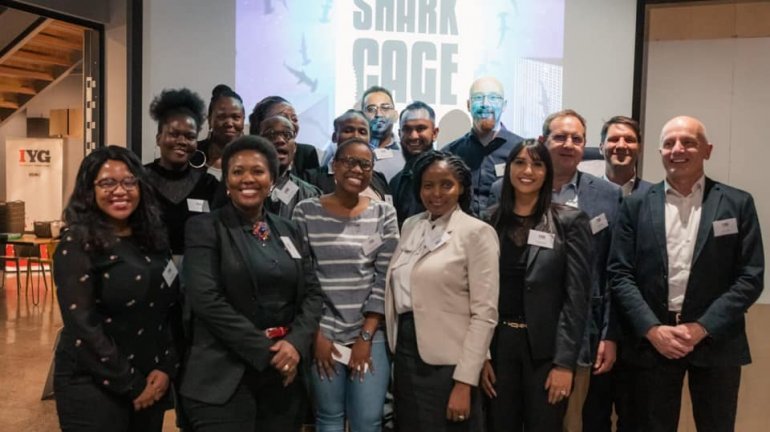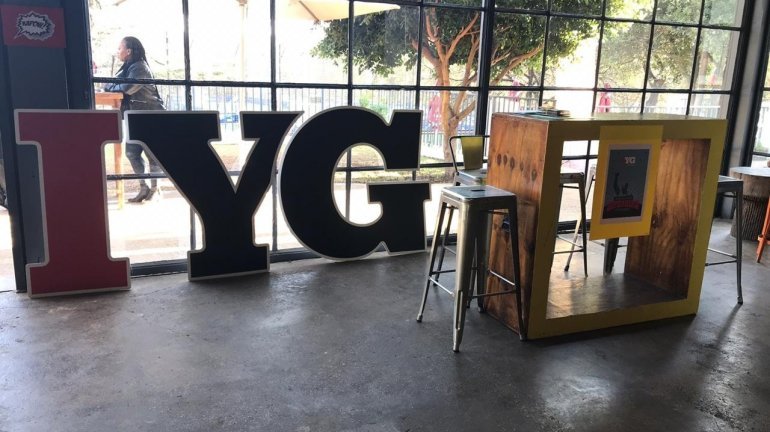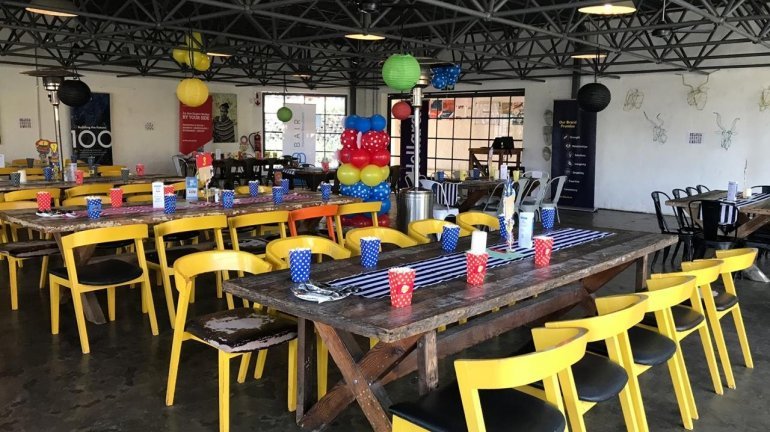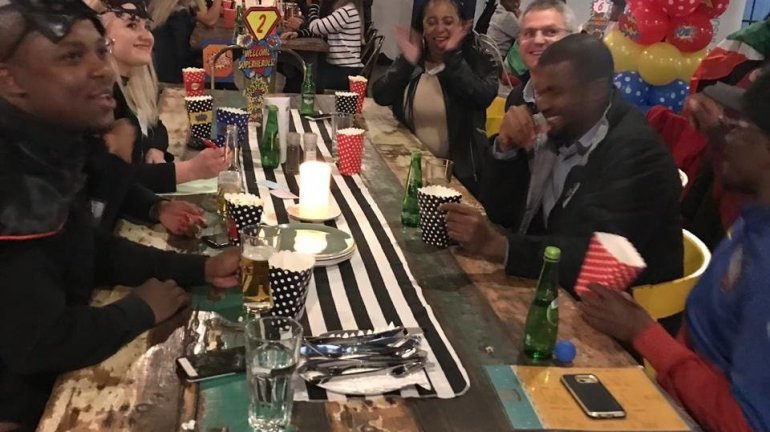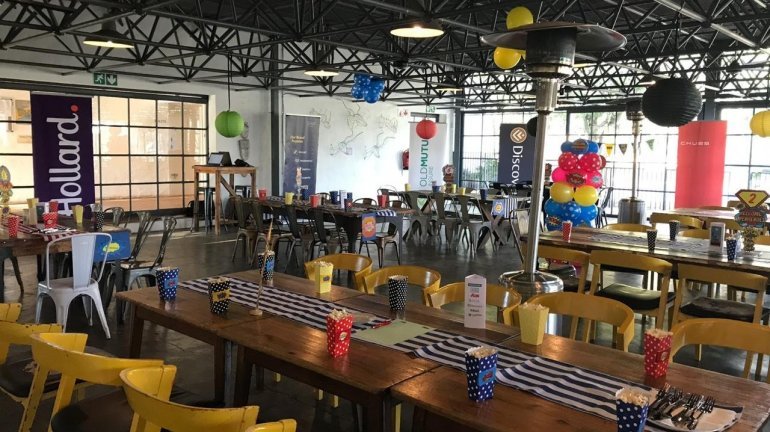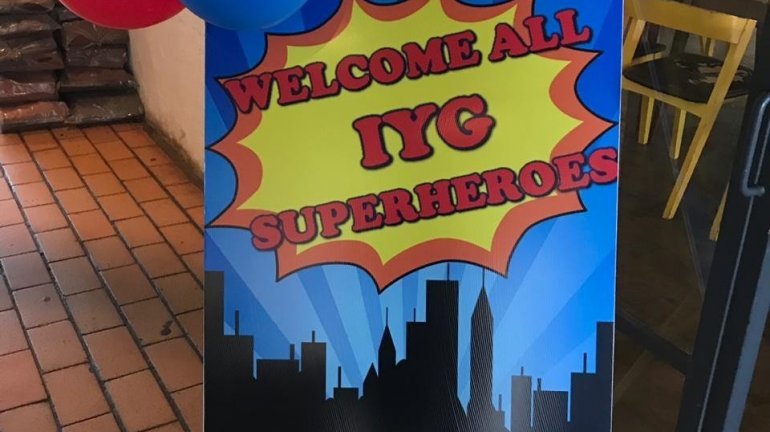 Sunday, 28 July 2019
IYG Mandela Superhero Quiz Night
In the spirit of Nelson Mandela day and giving back to the community, IYG hosted a Superhero Quiz Night! Never did we realise that these Insurance Industry Young Guns can be so competitive. From general knowledge, to famous actors, and from insurance specific questions to dancing to 'Guess the song'-round, fun was had by all. All proceeds collected from Batman, Wonderwoman and other famous Superheros, have been donated to the Johannesburg Dream Centre.
Wednesday, 22 May 2019
IYG Talks Event
Another fun and informative event together with the IYG members! South Africa's leading expert on social media law, Emma Sadleir, had the attendees hooked with some lessons on social media while Christelle Colman shared her advice on building your personal brand. These sessions were very insightful for the young IYG members who are keen to build their careers. The evening ended with networking and some delicious savoury waffles – perfect for the slightly colder weather in May.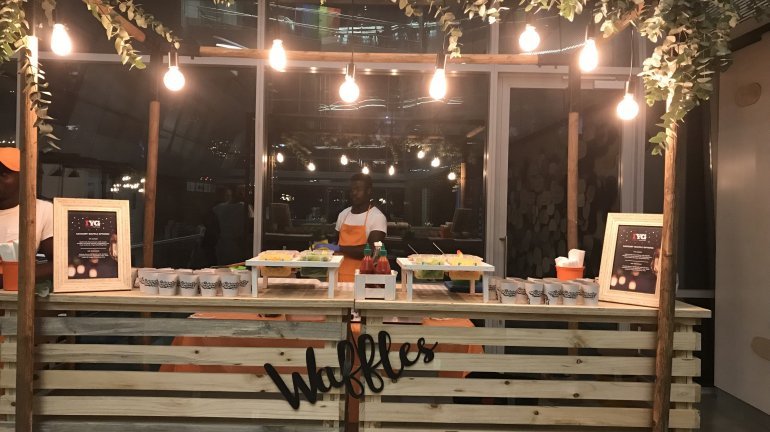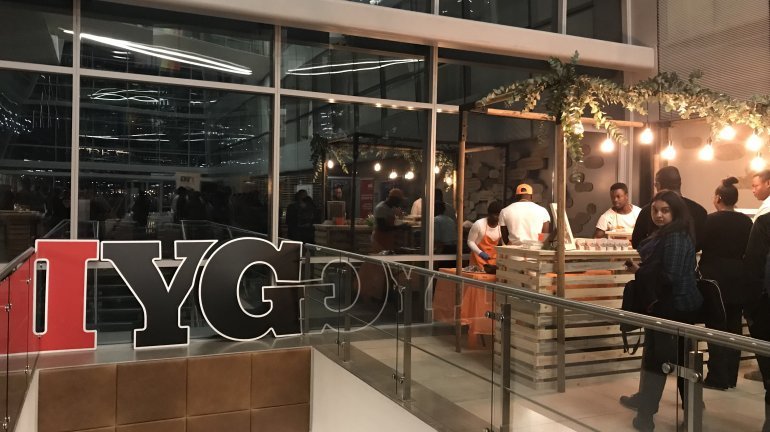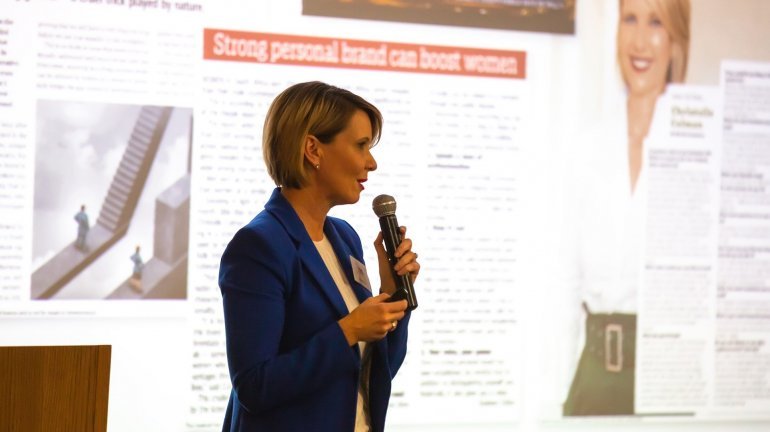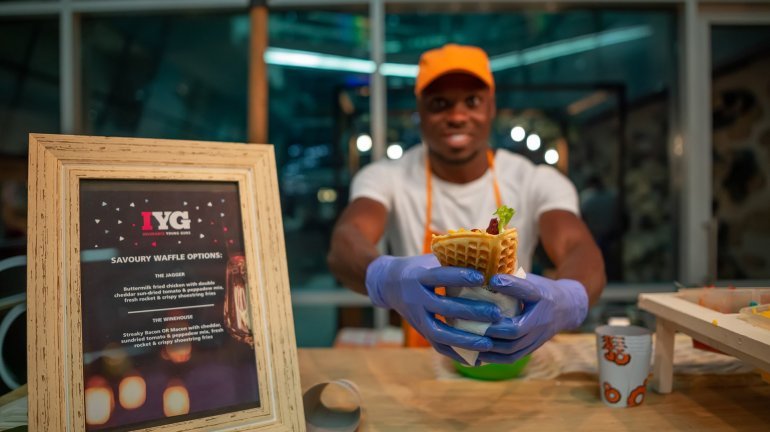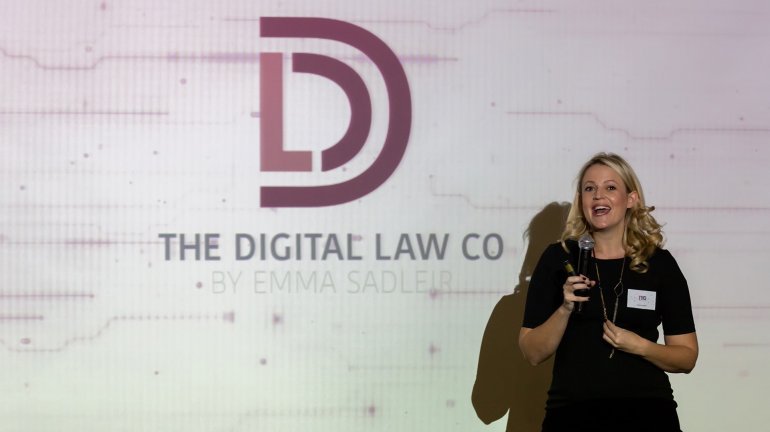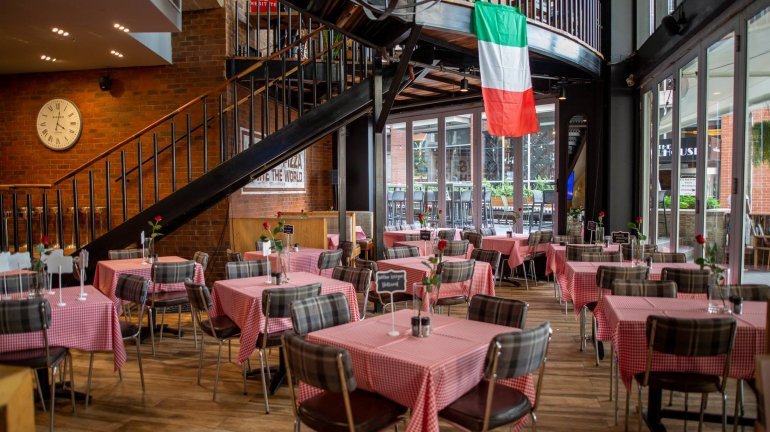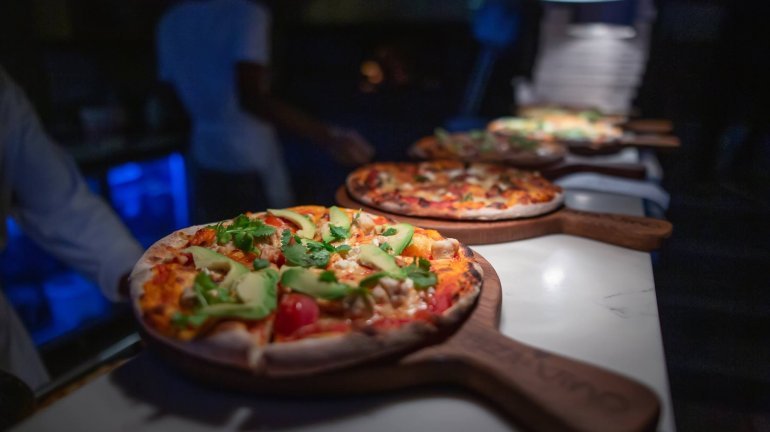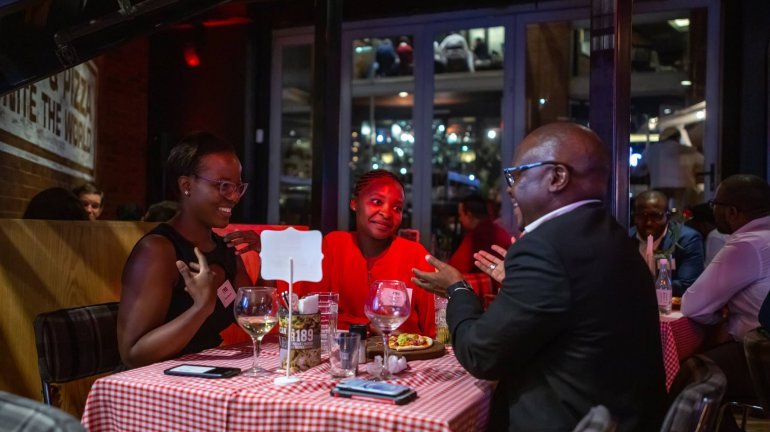 Wednesday, 13 March 2019
IYG Speed dating with the Godfathers of the Insurance Industry
To kick off the 2019 IYG Events calendar, we once again hosted a night of Speed dating with the Godfathers of the Insurance Industry. Members were invited to network, enjoy delicious pizzas and learn. Guests have the opportunity to spend a few minutes with an Executive from the industry and ask them about their careers, experiences and challenges. Guests love the idea of speed dating being taken to a next level!
Saturday, 24 November 2018
IYG Year End 2018
The IYG team was adamant to end off the year with a party and a whole lot of colour! Contact Media assisted this non-profit organisation to make some cost-effective decisions, whilst still providing their members with a world-class event. The night came together beautifully at Fourways Farmers Market with live music, colourful umbrella décor and a Mexican Food Truck. These young professionals from the Insurance industry danced the night away under stars and umbrellas - a night to remember!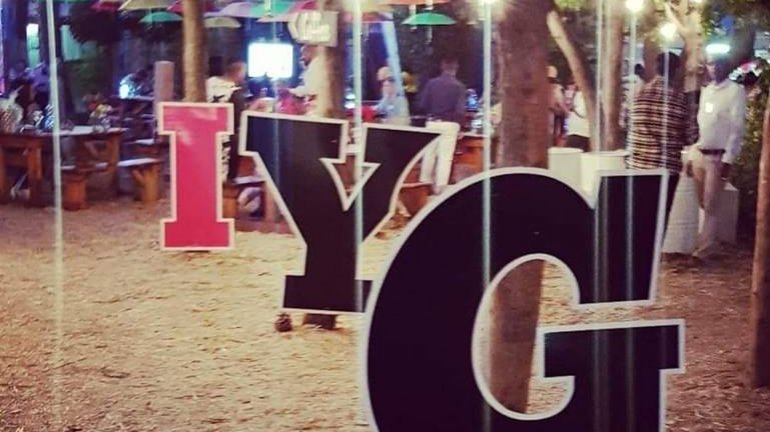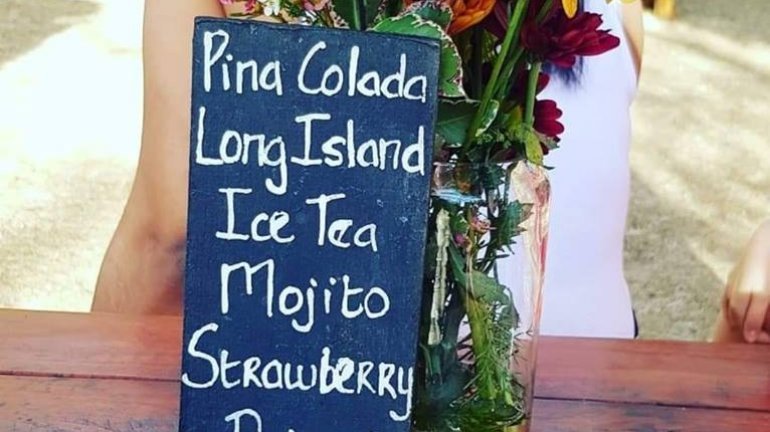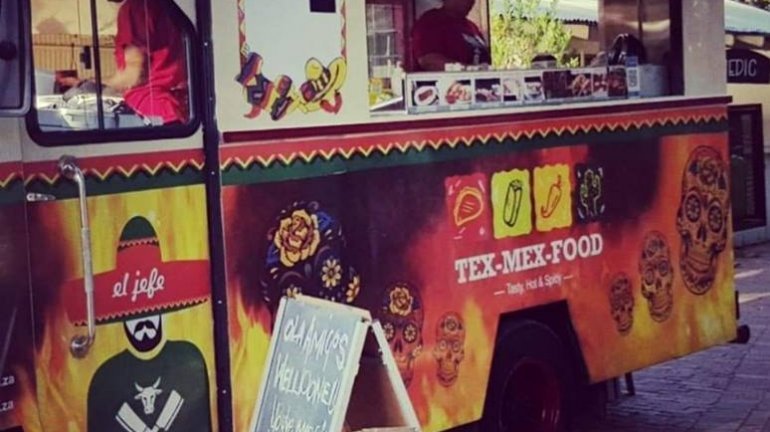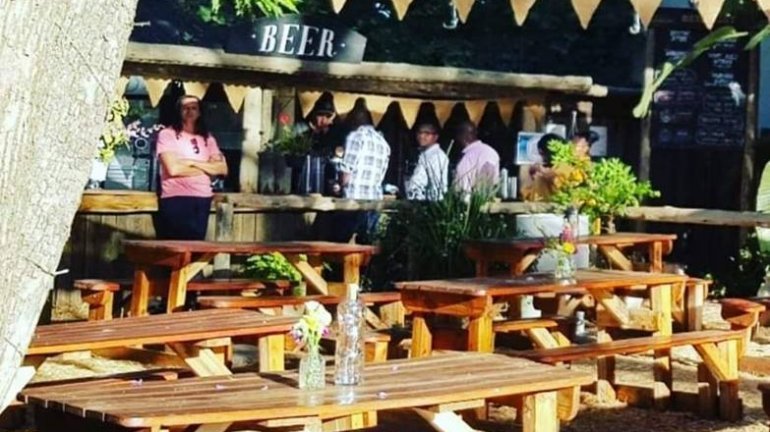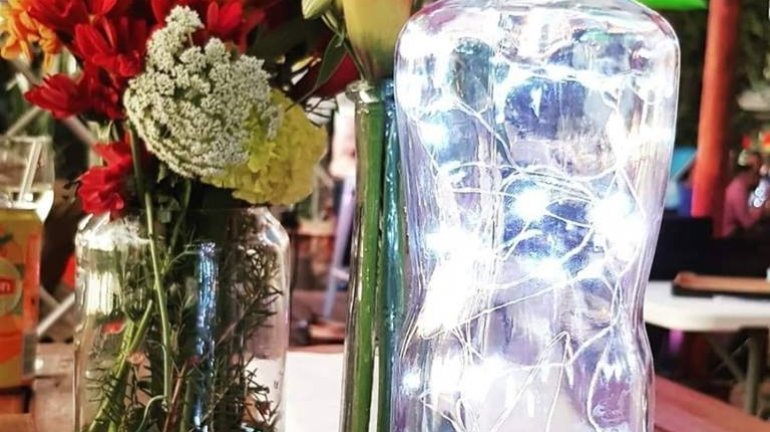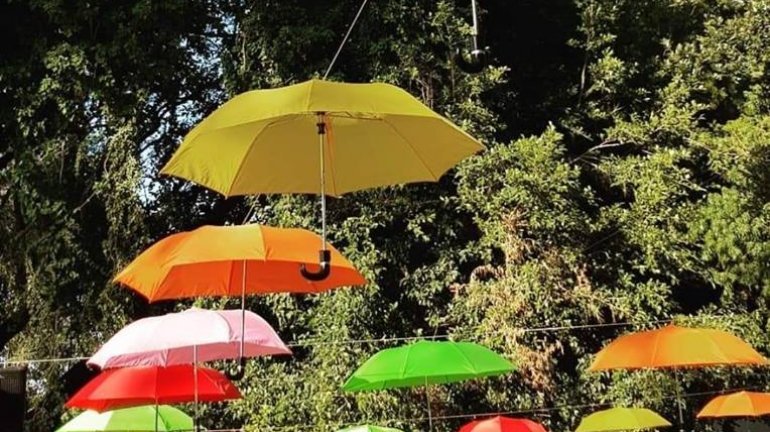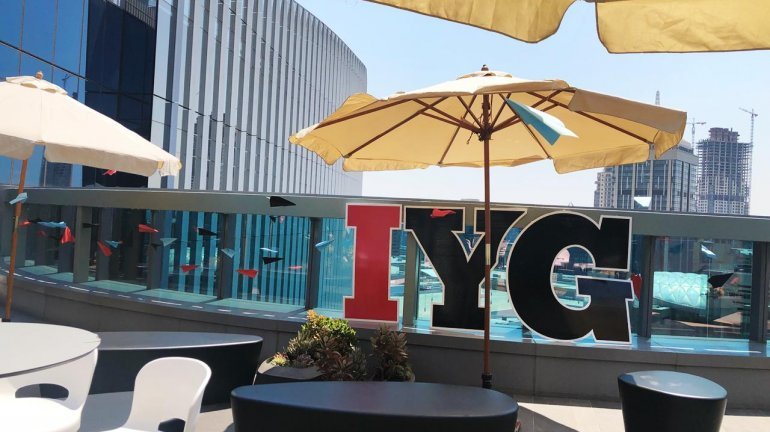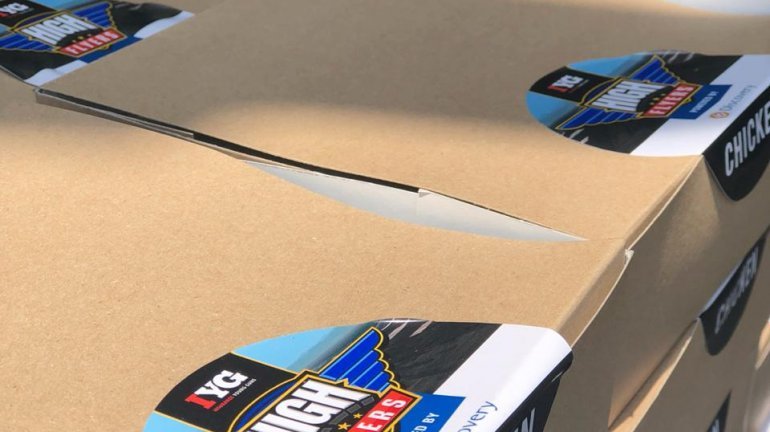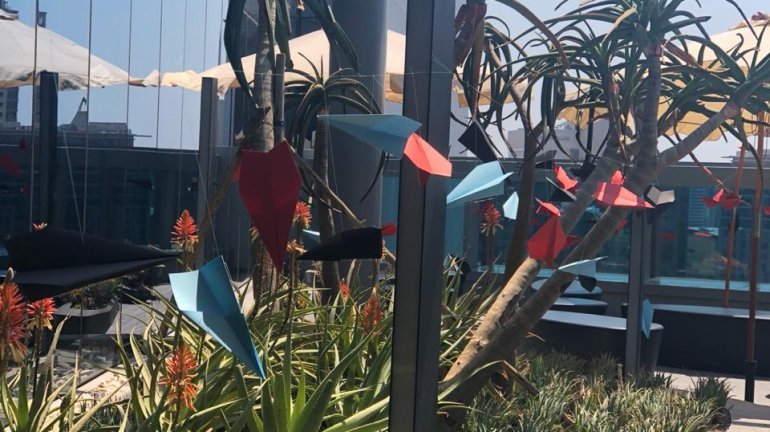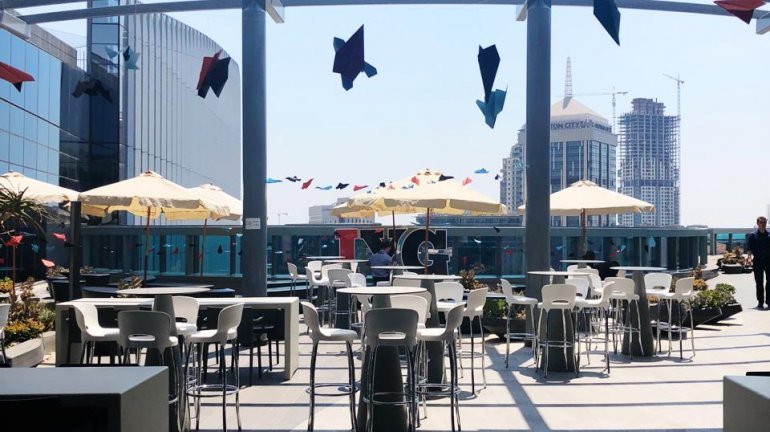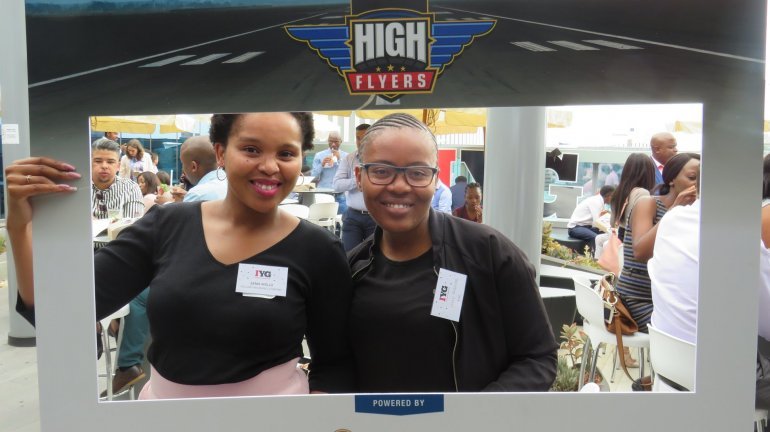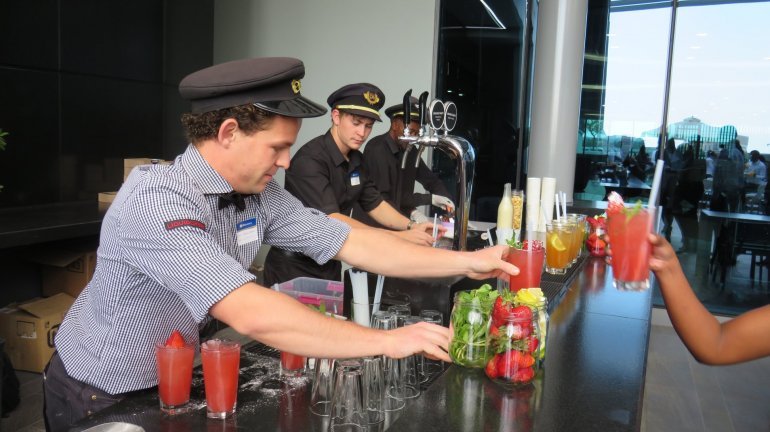 Wednesday, 10 October 2018
IYG High Flyers Event
IYG members were taken on a flight they have not 'boarded' previously! They had the opportunity to listen to Captains of the Insurance Industry sharing their respective journeys and valuable lessons. Typical to an IYG event, the networking opportunity was held at the top of the Discovery Building in Sandton with a magical view of the city. Non-alcoholic cocktails were served by airhosts and off-course they had the option of "Chicken or Beef" for lunch before they had to return to the office.
Thursday, 27 September 2018
IYG LOCAL IS LEKKER COOK-OFF
Together with Heritage Month, Contact Media assisted our client, Insurance Young Guns, to host a truly South African Cook-off on the beautiful lawns of Hollard overlooking the world's largest urban forest: Johannesburg. The members were divided into teams together with an Executive of partnering companies, and with some direction from professional chefs, they manged to put together the most delicious dishes on open fire. The judges were the lucky ones to taste unique dishes like Boerewors Bunny Chow and Braai Pie. Overall, a feel good, fun and proudly South African event!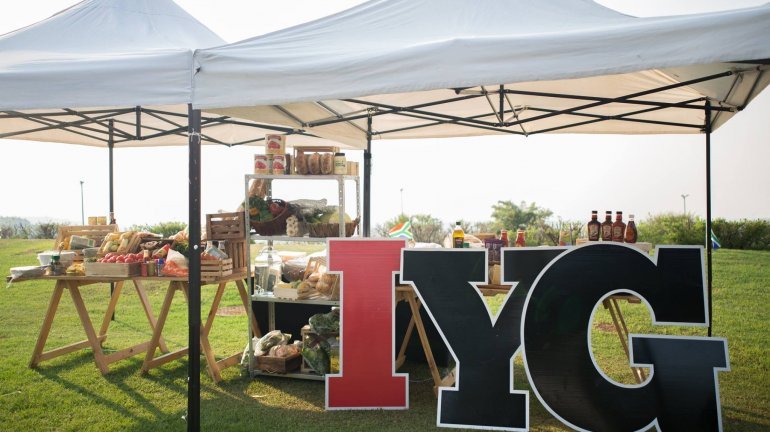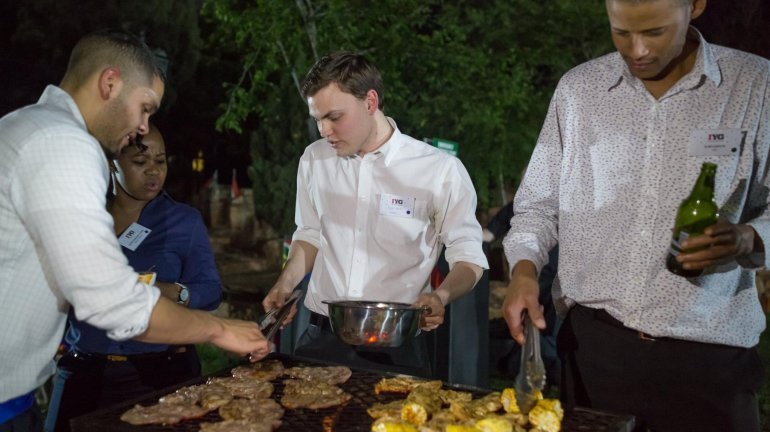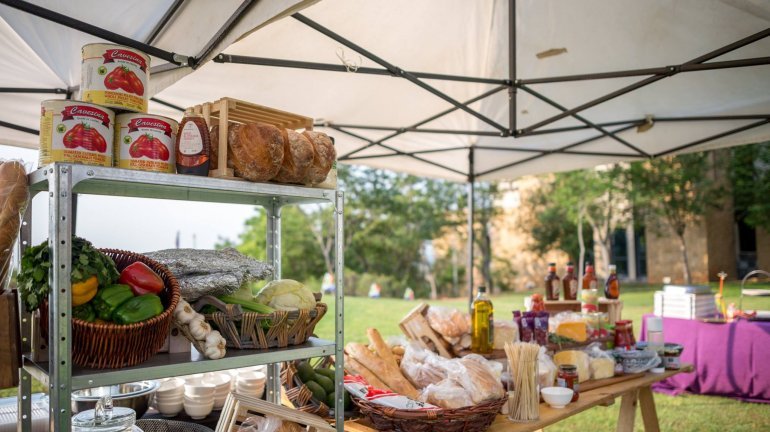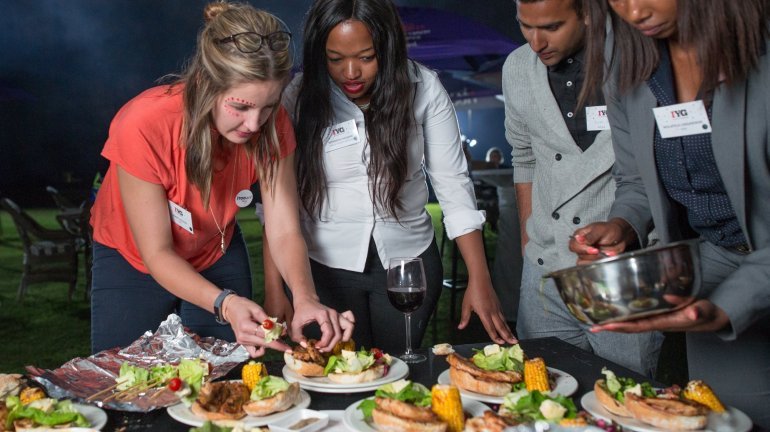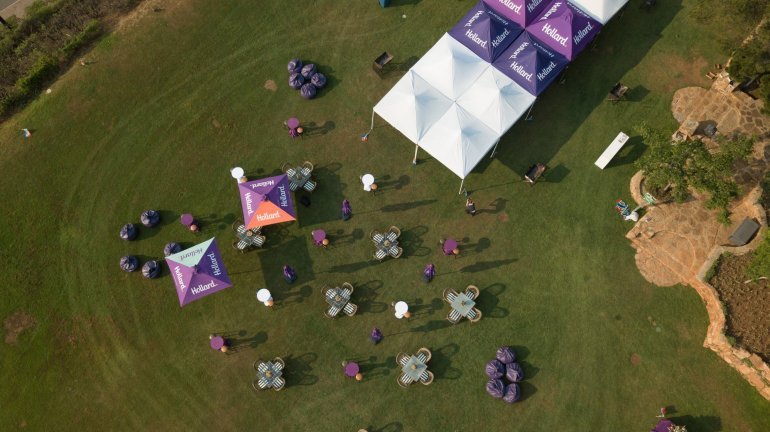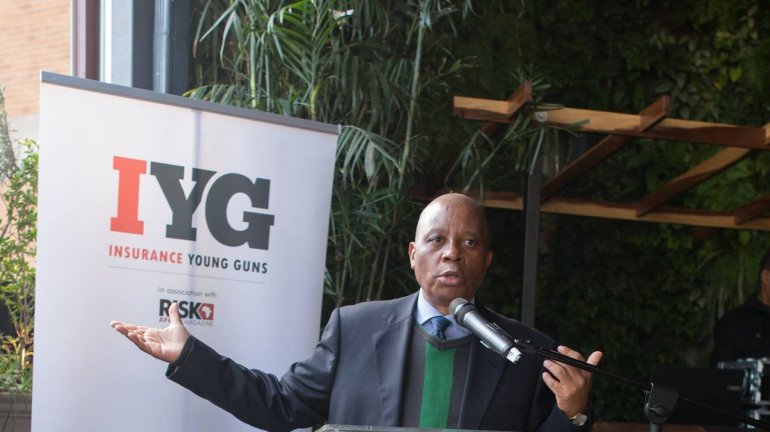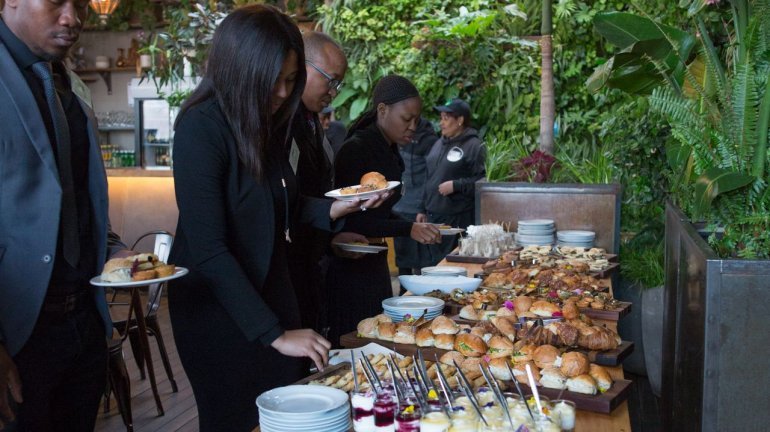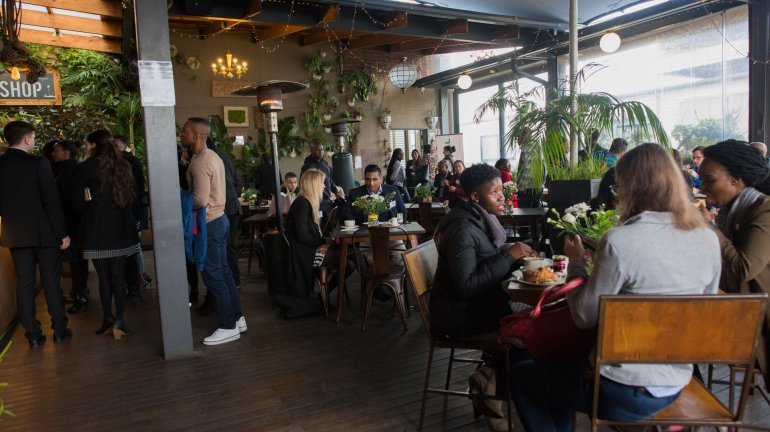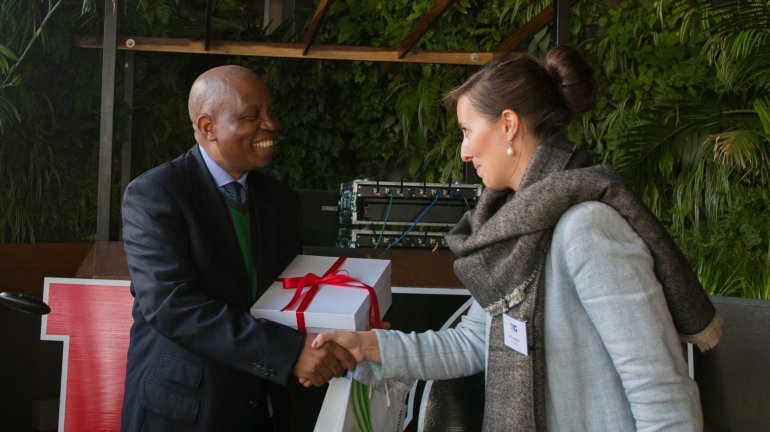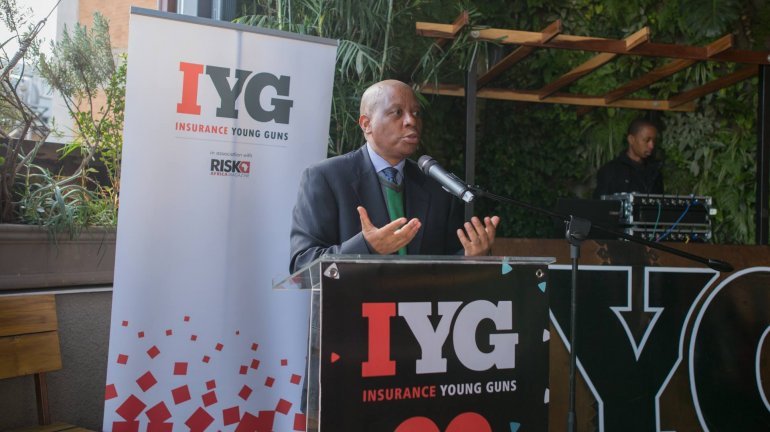 Wednesday, 16 May 2018
IYG BREAKFAST WITH HERMAN MASHABA
It might've been a cold winter's morning in the CBD of Johannesburg, but The Living Room in Maboneng was the perfect setting to have breakfast with the Mayor. As the Mayor of Johannesburg, Herman Mashaba's diary is always full which made the time he made available, even more special. With the overall theme of IYG loves Jozi, subtle décor and the inspiration from the Mayor, guests left to start their day with a sense of comradery and the urge to make Joburg a better place for all!
Tuesday, 10 April 2018
Insurance Young Guns
Contact Media proudly hosted the past two Insurance Young Guns events. Starting off in February with an evening at Jamie's Italians in Melrose Arch hosting "The Godfathers", CEO's of Insurance companies that young and thriving insurers had the chance to ask their all time questions to.
In March, Insurance Young Guns went to the Johannesburg Stock Exchange (JSE) and had one on one chances to learn the behind the scenes secrets to radio and live TV performance skills from the famous Bronwyn Nielsen from CNBC Africa. We have more exciting things coming up to share with you, stay posted!